At ProEngage Local we are obsessed with bringing stunning website design and SEO together. Local business is unique, and the lifeblood of our economy.
Website marketing for local business should not be more complicated than sending a man to the moon.
We got your design and Houston SEO firm needs covered because we are inspired to be the best of the best website design company for local small business. But the real story began with you, or maybe Moz.com.
The Story of Moz and What This Website Design Houston Company Learned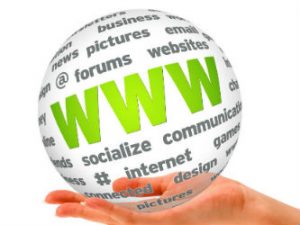 Moz.com was redesigning its website back in 2013. So, they decided to analyze award-winning website designs around the world to see how SEO-friendly they were. I
nterestingly enough, Moz.com also compared these websites to leading SEO Agency website to find out how they were doing design wise.
The finding?
"We noticed that most SEO agencies have great rankings, but poor designs and we noticed that web design agencies have beautiful websites but poor SEO," says Moz.com.
Design vs. SEO
Moz.com's finding proved once again the weaknesses of web design agencies and SEO agencies: one can design; the other can do SEO; but neither can do both. This finding is rather troubling especially to small businesses who are trying to go viral with a very limited budget. It's either design or SEO. If you want both, you need to hire two agencies to achieve your design and SEO purposes.
Sounds like the well-known threat: Your money or your life? We think so! But the good news is, things do not have to be this way. Web design companies and SEO agencies alike can evolve, improve, and do both. And this is what ProEngage, a website design Houston company, has managed to accomplish. And here are a few secrets we are willing to share with you:
Design around the Business
Design does not begin with colors, it begins with the business of your client. At this website design Houston company, we have come to realize that when we understand the goals, visions, and nature of a client's business, we are able to design a website around the business (and not around our aesthetic preferences). This means utilizing the best design styles and keywords for the target niche.
Identify Keywords and Key Phrases Right Away
Design principles and SEO strategies should be developed and fine-tuned as you put together the website. SEO is not the last thing you hastily stuff into your design. The stuffing (if any) should happen while you are designing the template, layout, logo, and icons of the web. Know your keywords and key phrases early on in the design process to ensure a seamless design and SEO process.
Optimize Your Design for People and Search Engines
While you should have some SEO techniques integrated in the design, we prefer doing a final optimization to make sure nothing falls through the crack. In our final optimization stage, we will test the website for speed, load time, and performance. Can people easily navigate the websites? Are the menus and sub-menus clear? How is our keyword density? These are questions we ask ourselves and to each other to make sure we have successful combined design and SEO in our service.
ProEngage Local is a website design Houston company committed to local business's online success. Contact us at 832-857-0065 so we can help you too!