Getting the best Houston web design company conversion rates is not just a matter of aesthetics… let us explain.
Electronic commerce, or better known as e-commerce, takes your shopping experience online by providing goods, products, and services that are accessible by a few, simple clicks. Sadly, many e-commerce websites are suffering, not from the lack of organic traffic, but from the lack of sales. As a Houston SEO consultant agency we see the same thing with local.
If you do not know what we are talking about, just imagine owning a shoe store and having lots of shoppers, but no incoming revenue. No revenue is not good! A lot of people are shopping for shoes, but no one is buying. Their conversion rate is killing their business.
Houston Web Design Company Conversion Rates – More Than Just Design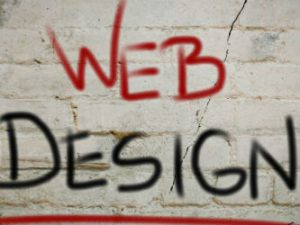 Now apply the e-commerce example to your small local website or blog and you will find an equally annoying predicament. This is your Houston web design company conversion rate.
After all, what is the use of having a steady line of website traffic when none of the leads convert to sales? As Small Business Trends points out, "If you have an overwhelming amount of visitors and very few shoppers, you may have a problem." And it's a pretty big one too.
Thankfully, the solution is only a few clicks (or should we say calls) away!
As a Houston web design company, ProEngage knows that a beautiful website is only the beginning of a successful marketing campaign. Look matters, but when it comes to conversion, it takes more than beauty to get people to open their wallets!
Begin with the Analytics
In addition to building a stunning website for your Houston small business, we also take the time to review your website's analytics to pinpoint the weak spots that may be acting as roadblocks to your sales. By effectively utilizing the free Google Analytic tools, our Houston web design team will help executives, marketing professionals, and content developers alike to fine tune their marketing strategies. According to Google, some of the things you may find out include:
What marketing initiatives are the most effective?
Which keywords resonate with prospects and lead to conversions?
What online ad or creative is the most effective?
Which search terms people use to find the site?
Google Analytics, as Entrepreneur.com suggests, "is like the eyes and ears of your website." It collects and gathers data to allow you to review your website performance in light of its individual pages as well as a whole.
Check Your Call-To-Actions
A great call-to-action gives buyers the confidence to buy, while convincing skeptics to take actions with the peace of mind. To evaluate the power of your call-to-actions (CTA), some even suggest you to create two separate CTA's to test their effectiveness.
ProEngage Local Houston Web Design Company Conversion Rates
At ProEngage, our Houston web design service does not end when we have created a nice website. Instead, we start with a nice website and end with a powerful call-to-actions. Every single thing from web layout to your content planning is carefully considered so your website will not be one with lots of traffic,but no sales.
Hire Us Today
As our name suggests, we do not create a static website with little activities. We are not interested in building a dead e-commerce page. But we are all about getting traffic and having clients call your local small business for help! Never miss another great sale. Call 832-857-0065 now and revive your website to earn some profits.