One, two, three … smile for the camera. Smile for Houston marketing. And give three cheers to a great (Houston) marketing strategy that makes you and your clients say, "Cheese!"
When it comes to planning for your business after your website's big launch, getting sales, not visitors, should be the next priority.
"But what about organic traffic and website ranking and all those SEO stuff everyone talks about?" you might ask.
The answer is simple. Market to the right people, and all the technical SEO details and concerns will eventually fall into place. Still in doubt? Let us explain!
The Secrets behind a Great Houston Marketing Plan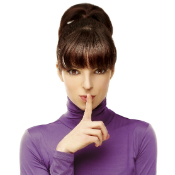 Marketing is more than telling people about your company and brand. It is about making sales and getting great reviews and strong word-of-mouth recommendations to make more sales. If this money talk is making you a bit uncomfortable, just think about this: Even non-profits and charities ask for money.
How? By "explaining" (a more elegant word for "marketing") what they do, how much they accomplish, and how desperate they need your support. When it comes to helping people make smart purchase choices, marketing is the way to go. So if non-profits understand the power of marketing and do so with great confidence, small businesses in Houston should follow suit.
This is why a solid Houston marketing plan should never focus on just SEO and traffic. You do not want to have a lot of readers. Readers who simply read and like your blog post do not bring you any ROI. Readers who READ and BUY sustain your business and further your outreach efforts.
Houston Marketing: Market to People Not Search Engines
While it is great to optimize your local professional seo services, niche market keywords, and long-tail phrases, marketing, at its heart, is all about the relationship you establish with the people.
When you present your propositions to your readers, remember these 3 tips:
(1). Be relevant, personable, and flexible.
Whenever you try to sell your idea, product, or service, make sure what you have to say in fact addresses a need, solves a problem, and/or brings something of value into the life of your readers. Listen to the voices of your customers to better understand where they came from and where they hope to be five years down the road.
(2). Be honest, caring, and empathetic.
Technology has no doubt made knowledge clicks away. In these days, anyone can post a thought online. One of the great ways to set your business apart from the rest of service providers is customer service. People can always tell whether you are treating them like money printers or real customers.
(3). Be available, approachable, and thoughtful.
Before converting a reader into a buyer, you need to give him or her reason to make the transition. And that reason can be found in you. Make yourself and your team available for questions. Include a business number on your web page so people can call real people to talk about real problems. Train your team to handle all concerns and questions with thoughtfulness and professionalism. Phrases such as, "I understand your concern…" and "That must be difficult…" are ways for you to connect your brand to potential customers.
Reach Out to People & Help Them Out
The secret to loyal customers begins with people who feel comfortable, satisfied, and happy with you and what you have to offer. Spend time to get to know your customers. Whenever you can, go the extra mile to meet and talk to them in person.
As Rieva Lesonsky, CEO of GrowBiz Media explains, consumers are starving for some simple human interactions. Treat your customers like people, talk to them on a human level, and show them you enjoy interacting with them.
A quality customer service creates loyal customers who will come back again and again with a friend or two.
Call Us Now
For small businesses that need a customer-centered Houston marketing place, ProEngage Houston seo consultant services is here to help. We will engage the market so that you will not only see growth in ROI, but also in organic traffic.
Call ProEngage today at 832-857-0065. One, two three … smile!