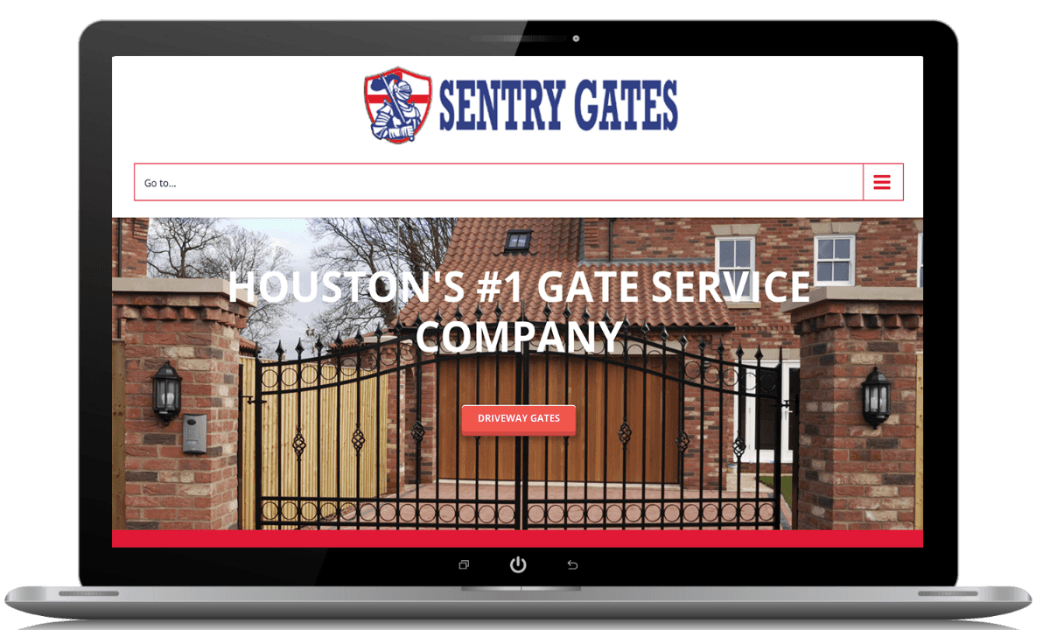 The ProEngage Local Web Design, SEO, & Marketing Advantage!
Professional Website Design Project Details
We had already designed a couple of websites for Sentry when they called us to build another one. Because they were impressed with our professional website design service. And because they wanted us to create a simple and effective website for their gate services business in West Houston. Sentry is a well-known name in the gate opener business. Because they offer a wide variety of gate repair and installation services. So, with this new website, Sentry wanted to extend their online presence among prospects and customers in the West Houston area.
Our Professional Website Design Solution
We started with a custom professional website design layout that would be simple and offer an easy access to highlight their services. Because in this case it was not hard to showcase the trust and loyalty they had built over the years. So, we chose colors and typography that were simple and effective. And, we made sure to give every one of their services its own unique space. This allows for easy navigation, from anywhere on the site. Lastly, we created service categories, and gave extra attention to content placement. So, users can find what they are looking for, fast!
Then we included the contact form and made sure the header included a contact number. Because these areas draw the attention of visitors. Regardless of where they are on the website. Thus, helping promote a higher conversion rate. Also, we integrated social media buttons, so the website would get more engagement.
The Outcome
The new Sentry West Gate professional website design is streamlined. As well as an easy-to-use resource for home and business owners. And not just any home & business owners. But, those looking for gate repair, and/or installation services in West Houston. Besides being able to quickly navigate through the service offerings, visitors are also able to know more about the company. We think you will agree. Professional website design mission accomplished…