Business owners — small and great — have undoubtedly heard of the power of better search engine rankings. Commonly abbreviated as "SEO," the competition for content and website optimization at all levels has been viewed as the channel to higher ranking, more organic, natural search traffic, and ultimately more customers. From an online marketing perspective, SEO is about tailoring your content and marketing message to your target audience. This is done by including industry-related keywords and keyword phrases to help searchers to find you. And that's what makes Local SEO Marketing so attractive, yet not so easy…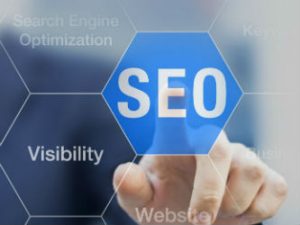 After all, it is one thing to stuff keywords all over your website, and another to write great content with keywords seamlessly integrated throughout. As Google, the search engine giant, shares, Google is always improving the search experience of its users. Your goal, as a website owner, is to "provide high-quality content on your pages, especially your homepage. This is the single most important thing to do. If your pages contain useful information, their content will attract many visitors and entice webmasters to link to your site…"
But what if you are a small business who is only interested in the local market?
That's a question that hits us many times too. As a Houston website design company, a lot of our local clients are interested in getting customers from the local community. For example, if you are a small business doing home inspection in Houston, you do not want to be contacted by someone from Austin TX, not to mention China!
Sadly, ranking for local SEO is a commonly overlooked SEO strategy. The problem is people think all SEO strategies are similar, but we are here to tell you that "it's not true." And here's why:
Geo-Specific vs. Non Geo-Specific SEO In 2016
The whole idea of using keywords, having great content, and creating the right meta text are the "general" SEO stuff every small business owner should pursue. These SEO strategies are great at narrowing the market and helping Google and searchers to pinpoint your target niche.
As a result, the goal of general (or non-geo-specific) SEO is to improve industrial ranking. Geography or the location of your business is not addressed in a non-geo-specific SEO strategy.
Geo-specific SEO (aka local SEO), on the other hand, takes SEO to a level that is more complex and more personable. It involves you doing all the "customary" SEO work, while integrating a number of complex strategies to get your business out locally.
To get started, here are a few must-haves to steer your local search engine rankings heading in the right direction (or should we say, the right "location"?).
#1 For Better Local Search Engine Rankings Claim Your Business Spot on Google
If you are a local business, chances are you will have a physical business location too. Google MyBusiness is a great starting point to connect to local customers. Even if you have a website, "Google My Business complements your existing website by giving your business a public identity and presence on Google. The information you provide about your business can appear on Google Search, Maps and Google+."
By using Google MyBusiness, you are enabling your customers to have an easier and more direct access to your location, address, contact information, and business hours. Best of all, Google MyBusiness is 100% free. If you are ambitious, you can sign up for GoogleAdWords and find more customers with a simple pay-per-click arrangement
#2 Consistent NAP Will Bring Better Local Search Engine Rankings
NAP is the short way to describe your local business's name, address, and phone number. This may surprise you a tad, but not every business has a consistent NAP! The key here is consistency. As Search Engine Land explains, you not only need to list your NAP clearly on your website, you also need to "use the exact same details/format when you mention your address on other websites (i.e. local citations).
That way your customers can know you are exactly the same business they saw on Yelp two hours ago. Finally, if you have multiple social media platforms, having consistent NAP listing and profile picture is critical to maintaining and promoting your business identity to both existing and potential customers.
#3 Local Reviews… Not Only For Better Local Search Engine Ranking, But Better Customer Experience!
Your business reputation is important. It is your golden key to customer retention as well as customer acquisition. A good name goes a long way. Customers who love your service/product are likely to recommend you to family and friends. When your customers leave a 5-star review on Yelp, they become a part of your marketing channel for broadcasting.
A study conducted by Digital Marketing also finds that (1) quality of Google review rating; (2) number of Google reviews; (3) travel time from the hotel to the searched city; and (4) driving distance from the hotel to the searched city are all ranking considerations in the Google Local Carousel. The trick for local SEO is not only to provide excellent service, but also to earn excellent reviews so you can get all the love and support from customers and search engine spiders.
#4 On-Page Search Engine Optimization
You probably know the basics of SEO. With local Houston internet marketing services, you need to include your city and region in various places on your website. Go ahead and add your City/Region, plus a relevant keyword to the following places:
● website page title tag
● landing page H1 tag
● landing page URL
● page content
● image ALT attributes
Now that you got the local search engine rankings basics covered, it's time to continue to write quality blog posts and insert your City/Region + a relevant keyword in all of them. Distribute your content across the web and start building links and making friends.