Attention fashion designers, it is time to upload your work online. Let your creativity shine for everyone to see. Are you a fashion designer in need of more customers? Need more customers & need to build your brand? Do you wish that more people could see your amazing design masterpieces? Building a fashion design website will make all your wishes come true. And it can be much easier than you think!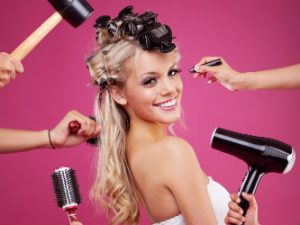 Fashion is a popular industry for many online surfers. This large audience is only one reason you should start working on your website today! Every day, people are going online and looking for the latest trends. Lets face it, you want to be the latest trend right? Give your work a chance to shine! Its easier than you think.
Dressing up and appearing stylish is a favorite practice for both men and women. Fashion or fashion design websites receive a tremendous amount of traffic. Website traffic from various cultural and demographic groups. A well designed website will get you in front of these groups.
Websites for fashion designers who want to expand their horizon, advance their career goals, or simply become an authoritative figure. In the fashion design industry having a website provides many benefits. Of course a website build by an SEO agency is the best choice. But a website built specifically for fashion designers will also yield short-term, and long-term benefits.
A Website for Fashion Designers – Give Your Work a Voice
Websites for fashion designers are created for people in the fashion industry to showcase their artistic talents. They can help you attract new clients, and generate sales.
In most cases, a website for fashion designers has a generous and minimalist layout. This will provide an easier product and design template listing.
The website usually displays large, high-resolution photos (and even videos) to capture the charm of each design.
Product descriptions can also be included to enrich visitors' experience and understanding of certain styles. Finding the right written content to go with the photos can sometimes be a challenge. But that is no reason to not start with what you have. The 1st step is to secure your domain name. It is cheap. Around $10 for a year. Website Marketing for all types of businesses is a process and you have to walk before you run.
As a result, websites for fashion designers often serve as a virtual portfolio. A portfolio and an online store. Providing fashion lovers, and anyone who enjoys to dress up for the thrill of it a place to view your work! Regardless what your motive behind launching a fashion design website may be, having a virtual presence will definitely help you to market yourself as well as connect with other pros in the area.
Because ProEngage SEO Company is passionate about helping small business owners to engage with their customers and the world with responsive and beautiful websites, we are confident to design the most attractive fashion design websites for your specific purposes. Call us at 832-857-0065 and we will make sure your design is always in fashion.